When you ask someone about their dream vacation spots, Hawaii is inevitably going to be on that list. Gorgeous, warm, exotic and with something for everyone, it remains the most popular luxury tourist attraction in the United States. It is just a place that could be described as paradise, and that everyone would like to go at some point in their lives.
If you want to explore the legendary islands of Hawaii, you can do so with these five apps.
You don't need a local guide to take you around the Maui anymore. You can have one in your own pocket with this helpful Maui GPS Tour Guide for the iPhone. Get detailed and interactive directions on every road, choose from five different tours, find the best local beaches for activities like sun bathing and snorkeling, and learn about the history of the land and everything on it.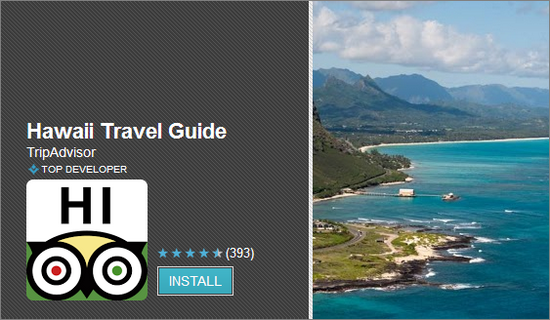 Want maps and local business reviews for all of Hawaii? Want them to be accessible no matter what happens to your internet connection? Don't worry about your reception while on the island, just use this travel guide. It has all information coded into the map itself, so you don't have to connect to a signal in order to use it. Plus, it is from TripAdvisor…need I say more? It's perfect for offline reading: There is no need for the Internet connection while using this application, as all the data (including maps and photos) is stored on your phone, after an initial update is done.
Learn all about Hawaiian culture, history, geography and more with this app released by the Hawaii Tourism Authority. It gives you access to downloads with a ton of information, including about the modern island and the people that have existed on it long before it was a US state. Very educational and fascinating.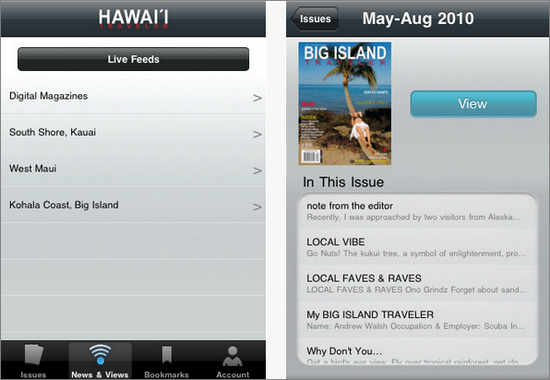 Immerse yourself in the lifestyle of the locals with this interesting app. It works as a live feed with a great deal of information that is updated constantly. Notifications of events, access to Hawaiian travel magazines, local reviews, city guides (including Oahu tourist attractions, Molokai attractions, etc) and more are accessed through this free app. The app is packed with beautify photos that will impress and inspire (how possibly can Hawai NOT inspire?) You can download each issue and then access all of them from the road: No Internet connection needed!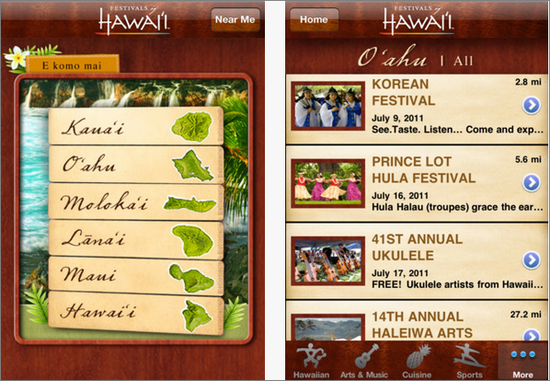 Hawaii is a place of celebration, and there are events on each of the islands pretty much every week. Sometimes there are even events every day. You can use this app to track them, get notifications and plan out your trip. It is very useful for getting a look at what is going on each day, with a full breakdown of what the festival is for, what is done there, and when and where it is being held.
Do you know of any good apps for Hawaiian travelers, or just to explore the islands? Let us know in the comments!
Featured images:
 

License: Image author owned

 

License: Image author owned

 

License: Image author owned

 

License: Image author owned

 

License: Image author owned
Annie is the travel writer who manages to always work from the road. She tries to enjoy your life while working on her way to re-discover the world!